Technologies
A novel platform technology to produce cancer cell-targeting immunotherapeutic proteins with multispecificity.
about
Find Out More
About Us
CytoCan is a biopharmaceutical company focusing on creating multispecific fusion proteins with a modular platform called AbZed.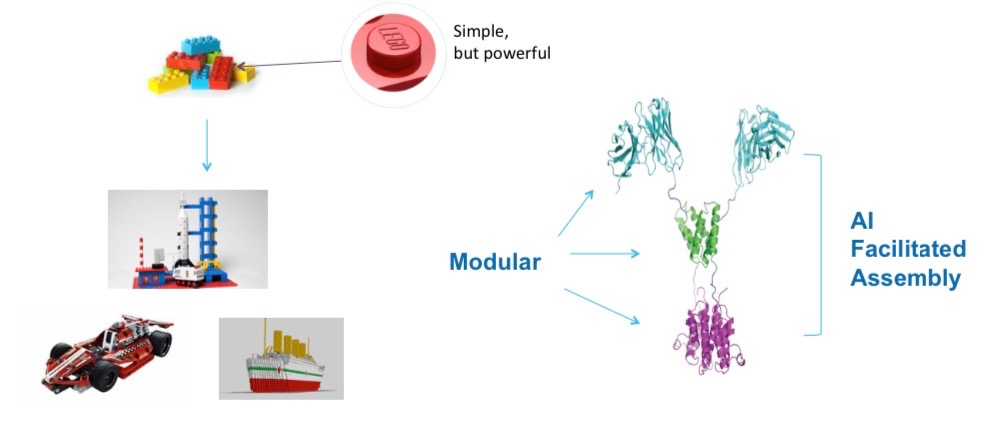 Building a LEGO platform for multispecific biologics
CytoCan is devoted to creating First-in-Class medicines to bring benefit to patients. As a modular platform, the AbZed fusion proteins contain three modules: affinity, connector, and cytokine modules. By switching to new antibody fragments or ligands, we can create therapeutic proteins for a new cancer targets. The cytokine module can also be replaced with an affinity module to develop a bi-specific antibody-like protein.

Pipeline
Check our
Pipeline
Our Pipeline includes the next generation multispecific HER2, EGFR and TROP targeted therapies.
Pipeline
Early Discovery
Preclinical
IND Enabling
Phase I Clinical Trial
Indications
CC-001 HER2_AbZed

breast cancer, gastric cancer
CC-002 EGFR_AbZed

head & neck cancer, colorectal cancer
CC-003 Trop-2_AbZed

breast cancer
Contact
Contact Us
Feel free to contact us by mail, email or phone with your inquiry.
Our Hangzhou office:
A-603-1 Huarun Plaza, 1366 Qianjiang Road
Shangcheng District Hangzhou City, Zhejiang China
Email Us
contact@cytocan.com